​Method® is a fast growing American brand centered in the creation of planet-friendly cleaning and household products; one of the main differentiator of the brand is the package design, candy-colored liquids and trans lucid containers followed by bubble-like volumes in almost every product.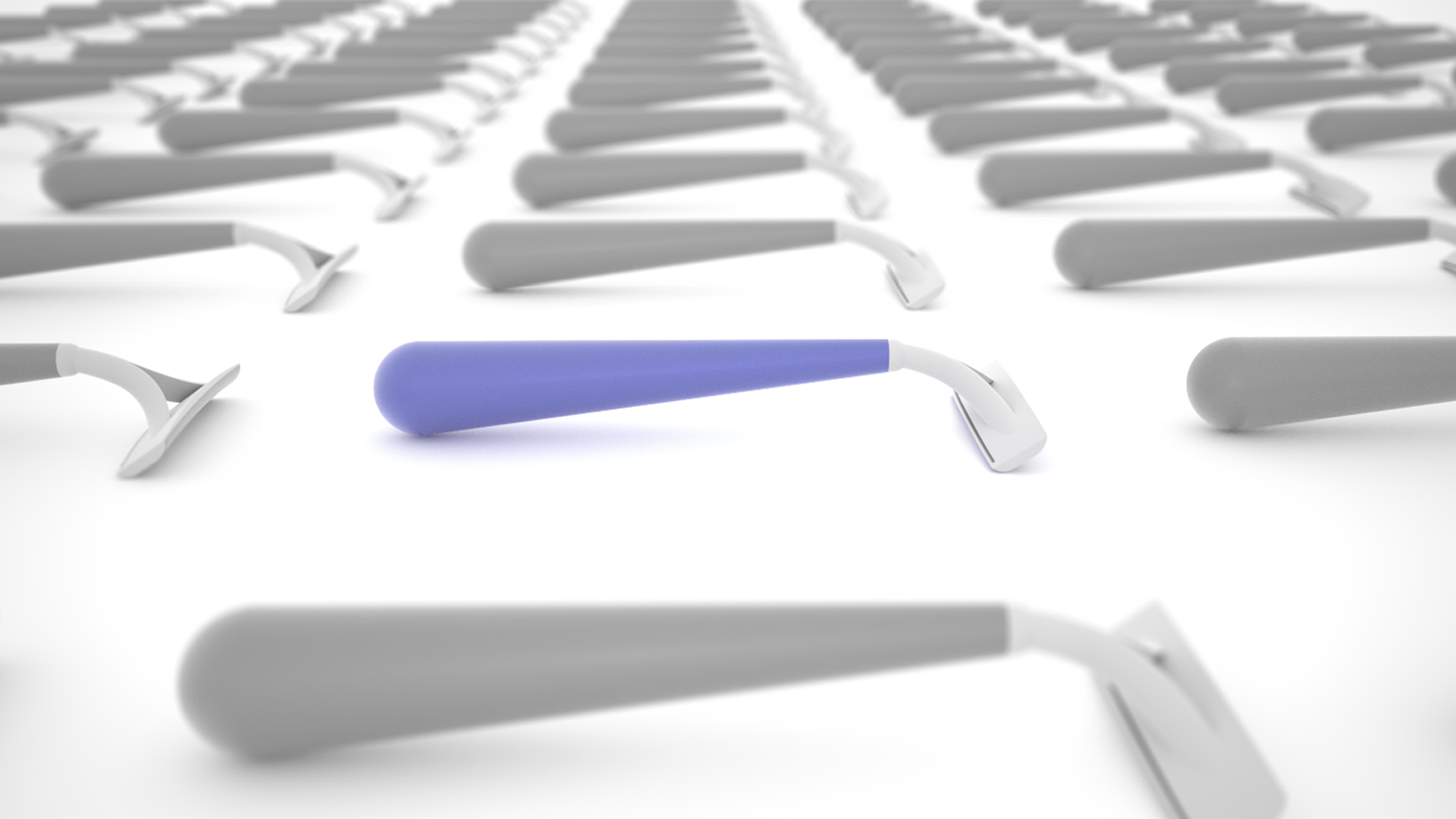 The "What if?" project is based in the concept of designing new segment innovative product proposals for existing brands, using the visual and formal assets of the brand as the main design feed.
All of this in just a couple of hours.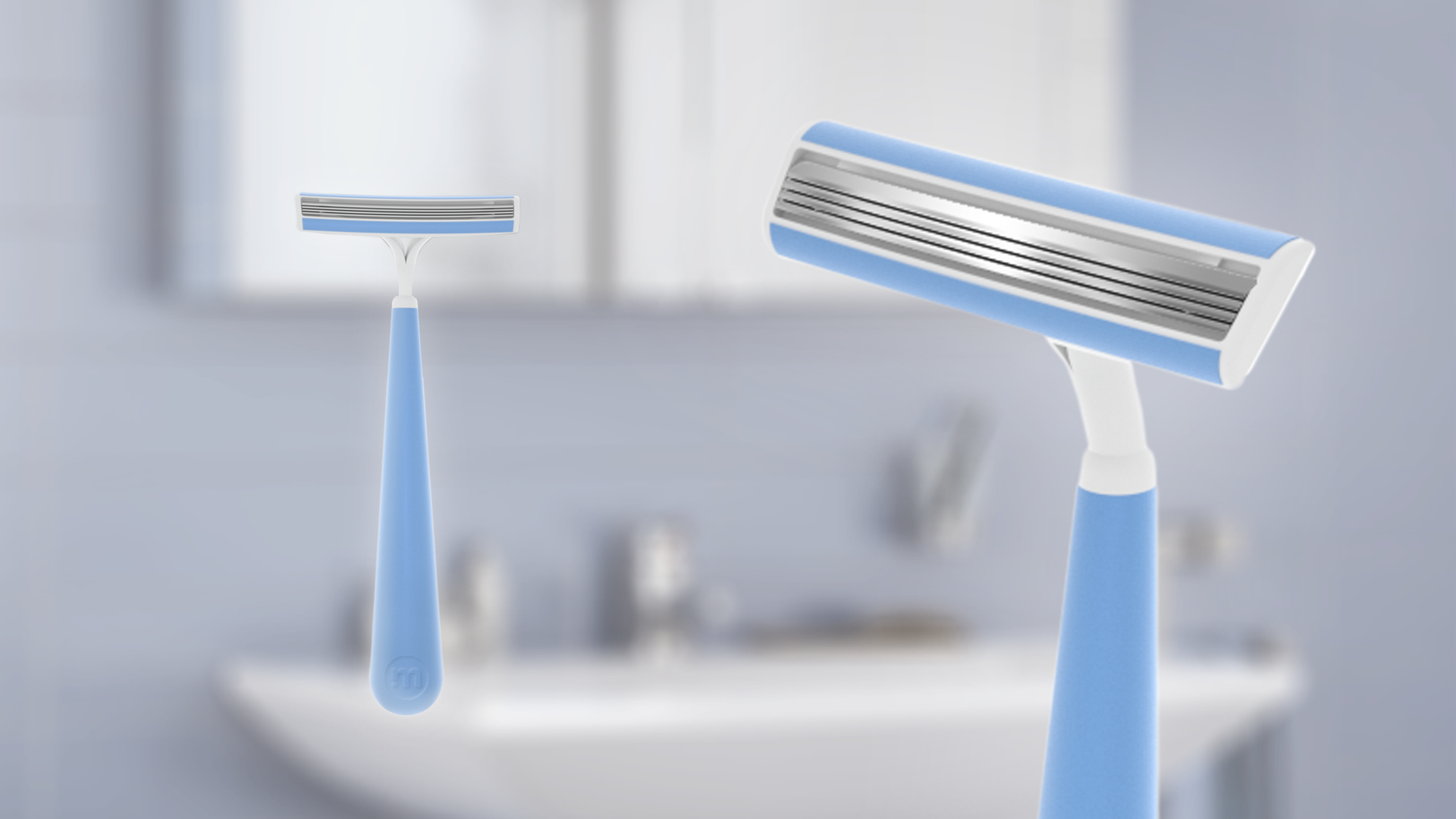 Not every razorblade has to look like a spaceship… or an alien.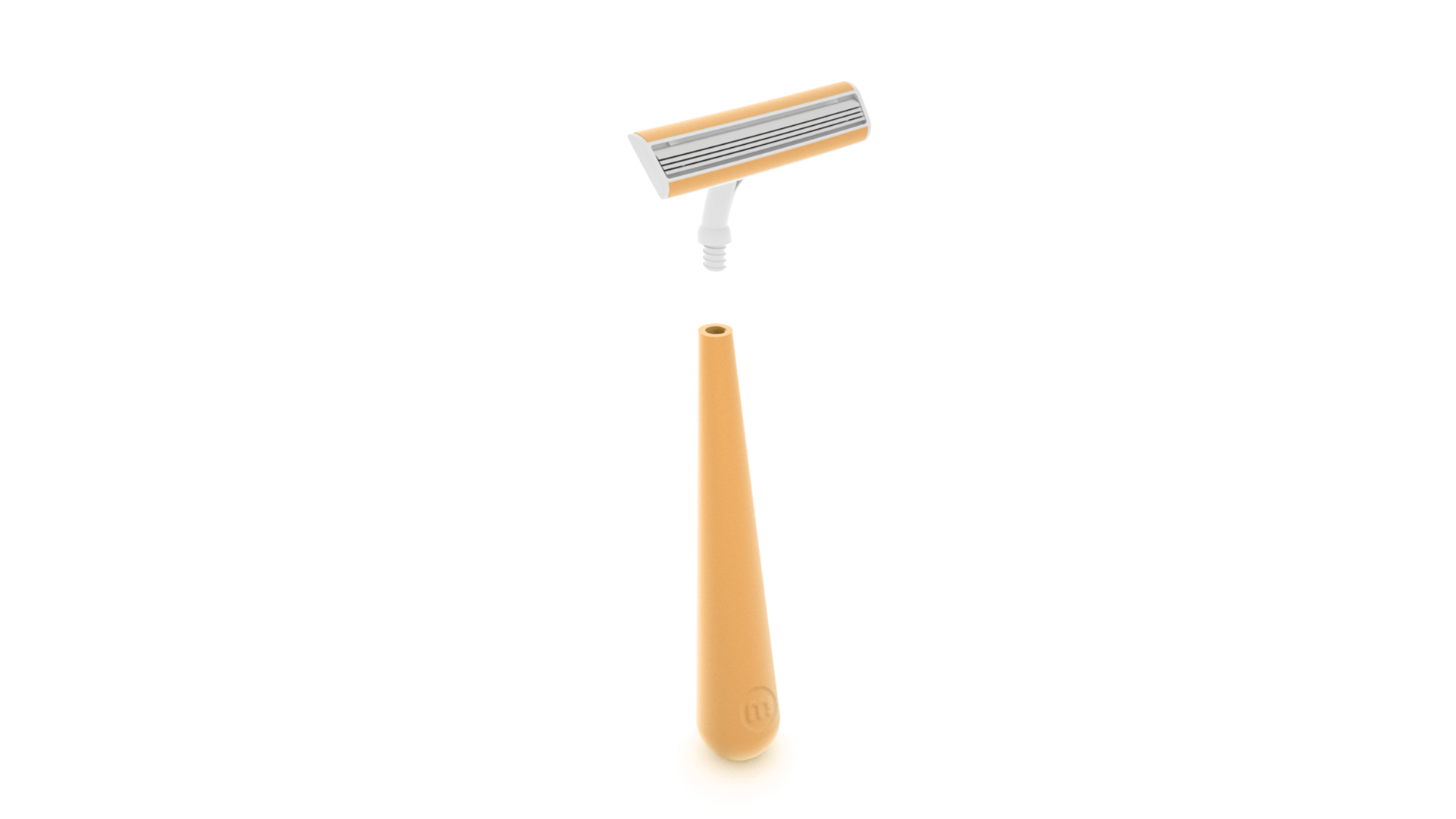 Keep the handle, change the blade.
In line with the planet friendly vision of Method, this concept aims to encourage a responsible use of the materials by keeping the 70% of the plastic and disposing the rest.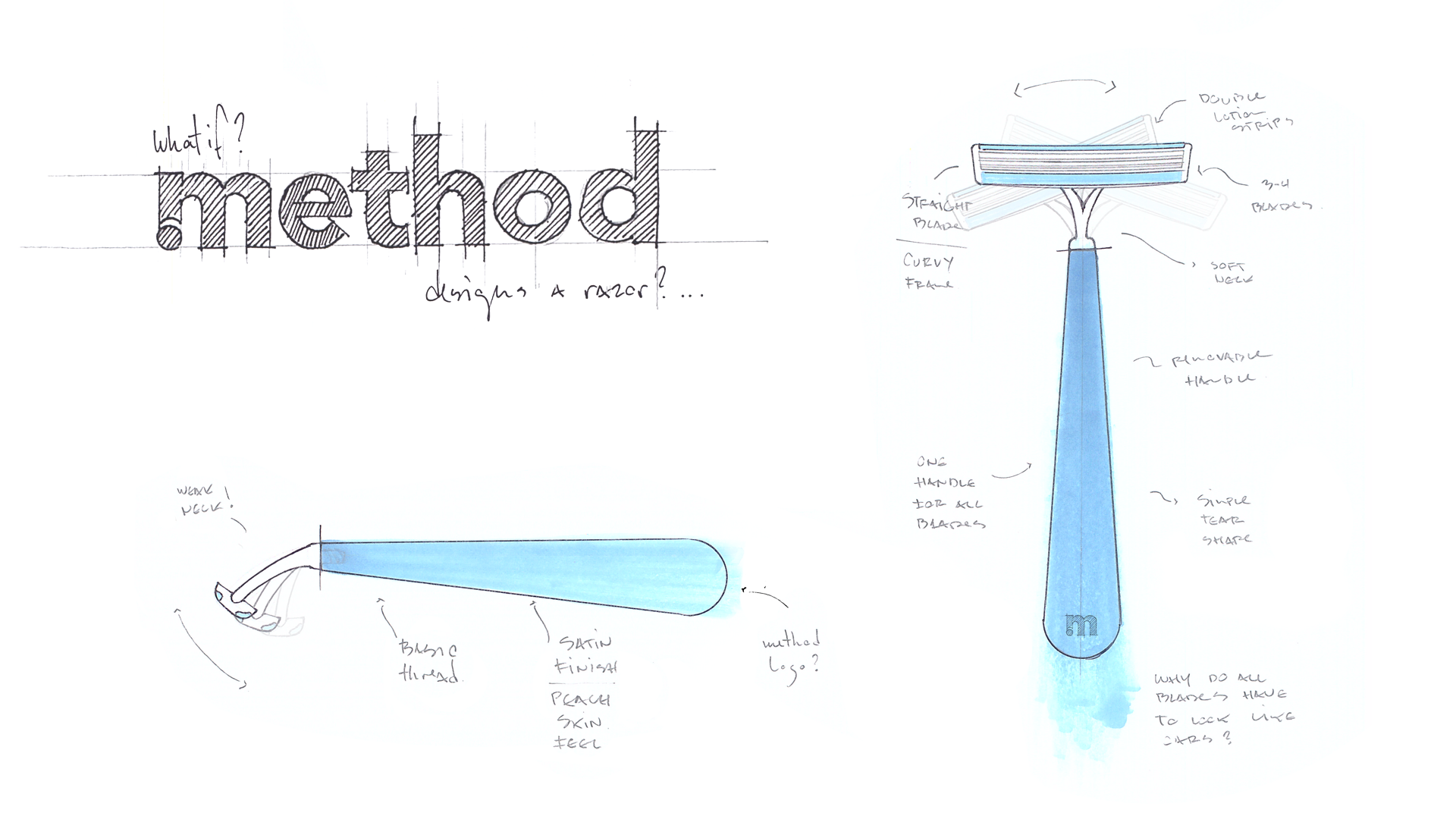 The formal and visual characteristics of the existing Method® line-up are the starting point for this new razor blade design; a simple unisex long-teardrop shape for the handle will give the correct and necessary maneuverability no matter the size of the user hands.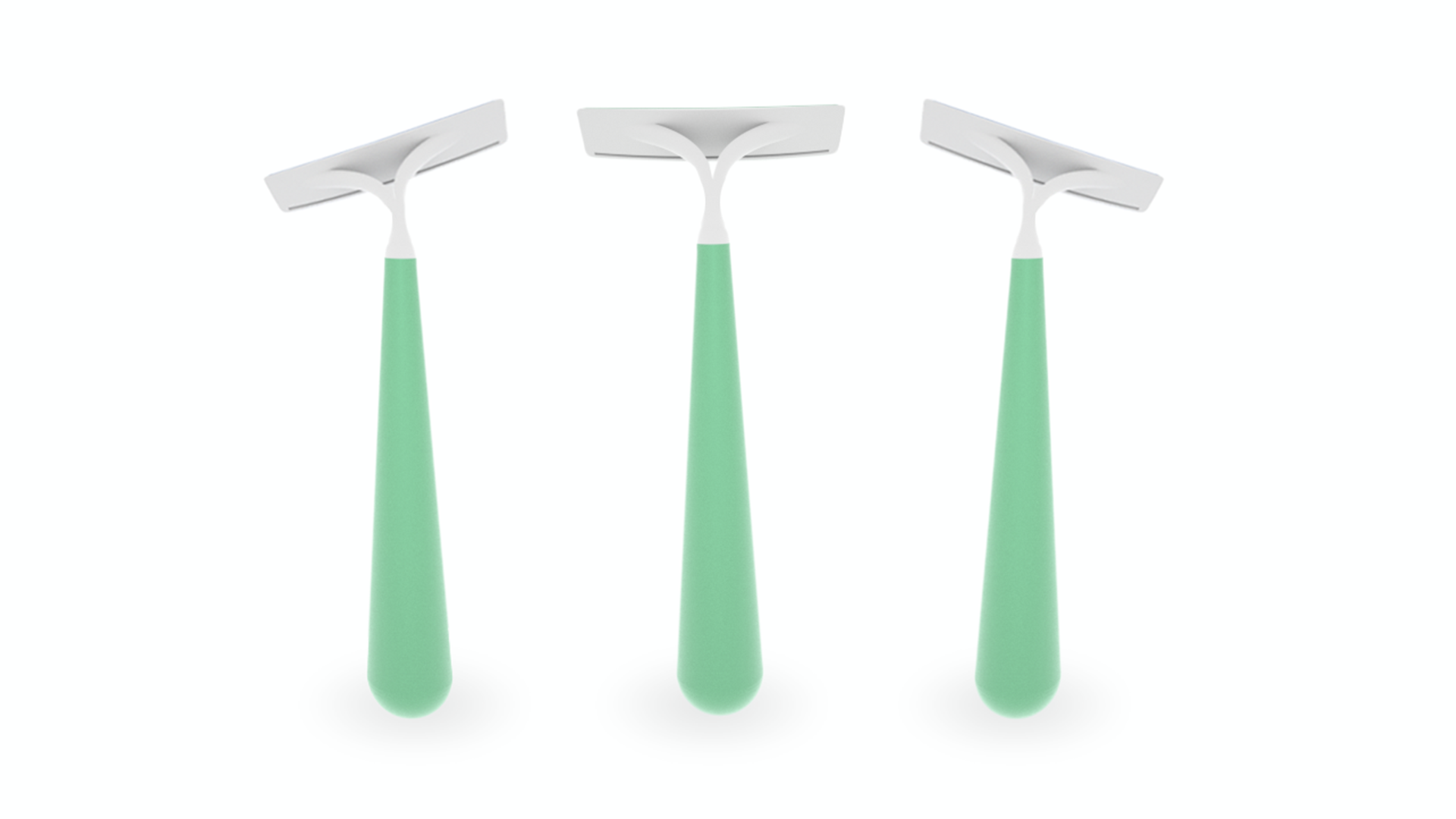 A high-density elastic polymer would hold the blades and the lotion stripes located at the top and bottom of the razor's head. This material would allow the product to adapt to the natural curves of the human anatomy, bending in every direction without loosing its necessary firmness.
In-mold rugged texture provides an anti-slip handle and a nice peach skin texture feeling to the product. 
And straight metal blades not necessarily mean straight frames.