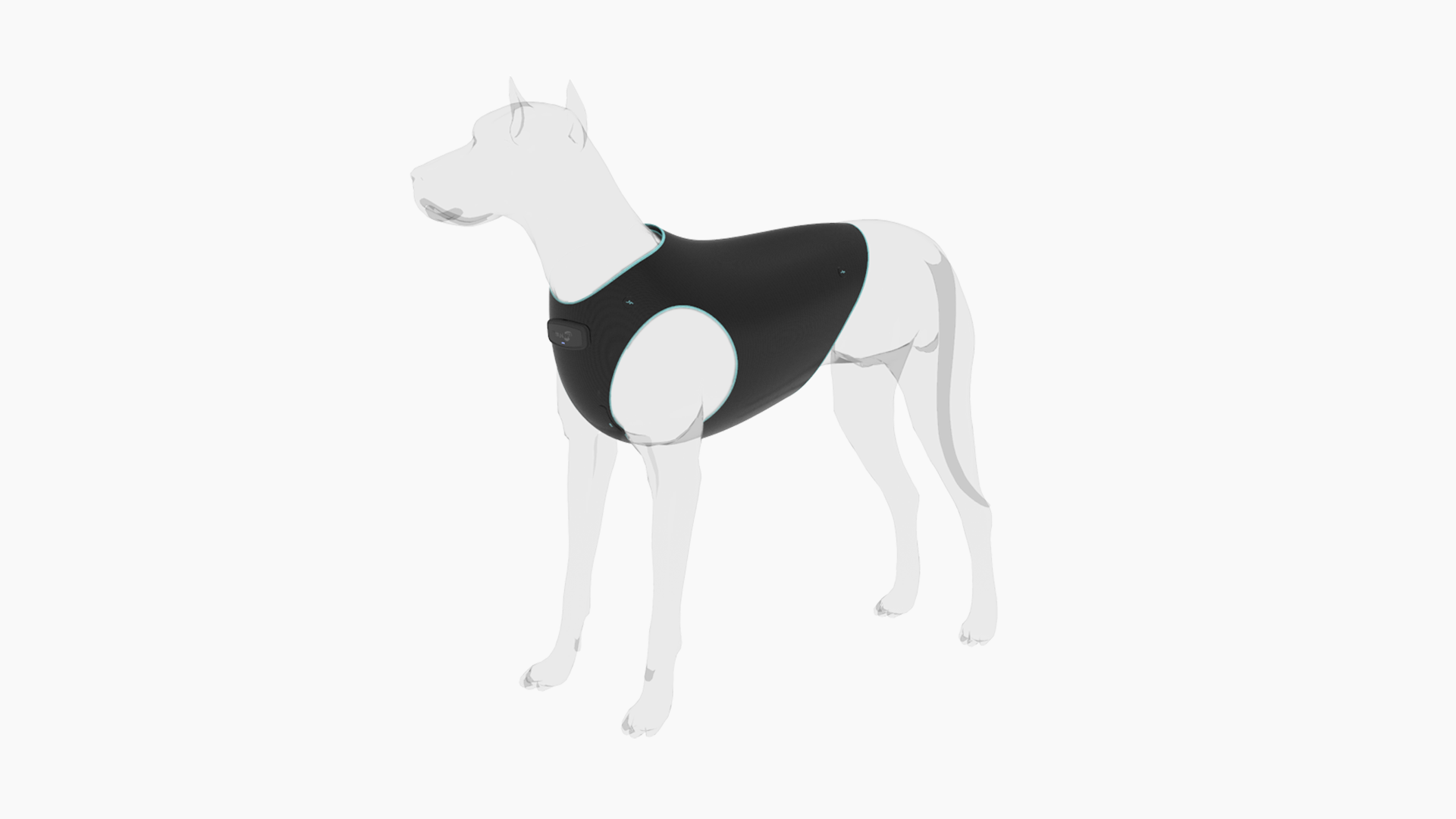 DinbeatPRO is a professional bio-monitoring tool for dogs. It was developed for Dinbeat, a Barcelona-based Start-up specialized in creating technological solutions for the veterinary market.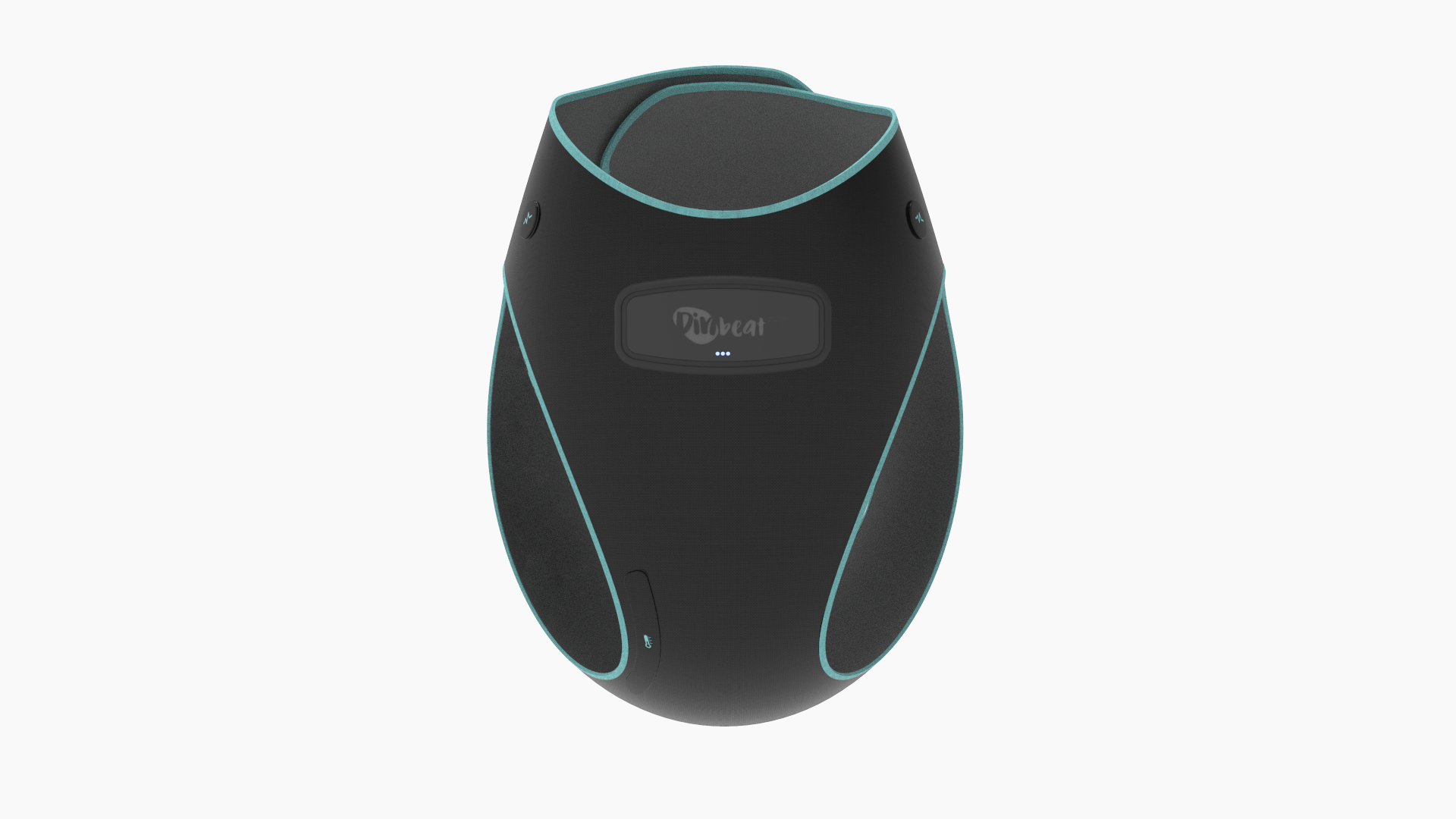 The wearable device uses a series of highly accurate sensors to gather and analyze real-time data including heart-rate, temperature, position, respiration, sound and overall activity of dogs under medical treatment or special observation.
The real time monitoring allows professionals to optimize time and resources by automating the control of several patients at a time while keeping an updated individual patient's history record.
A washable and durable semi-elastic vest contains an embedded series of sensors designed and carefully positioned to read the different bio-signals from the dogs in an efficient and accurate way. The central unit, snapped and secured in position thanks to a custom-made flexible frame, gathers, saves and analyzes the incoming data from all sensors and wirelessly transmits it to a web application accesible to the veterinary professionals.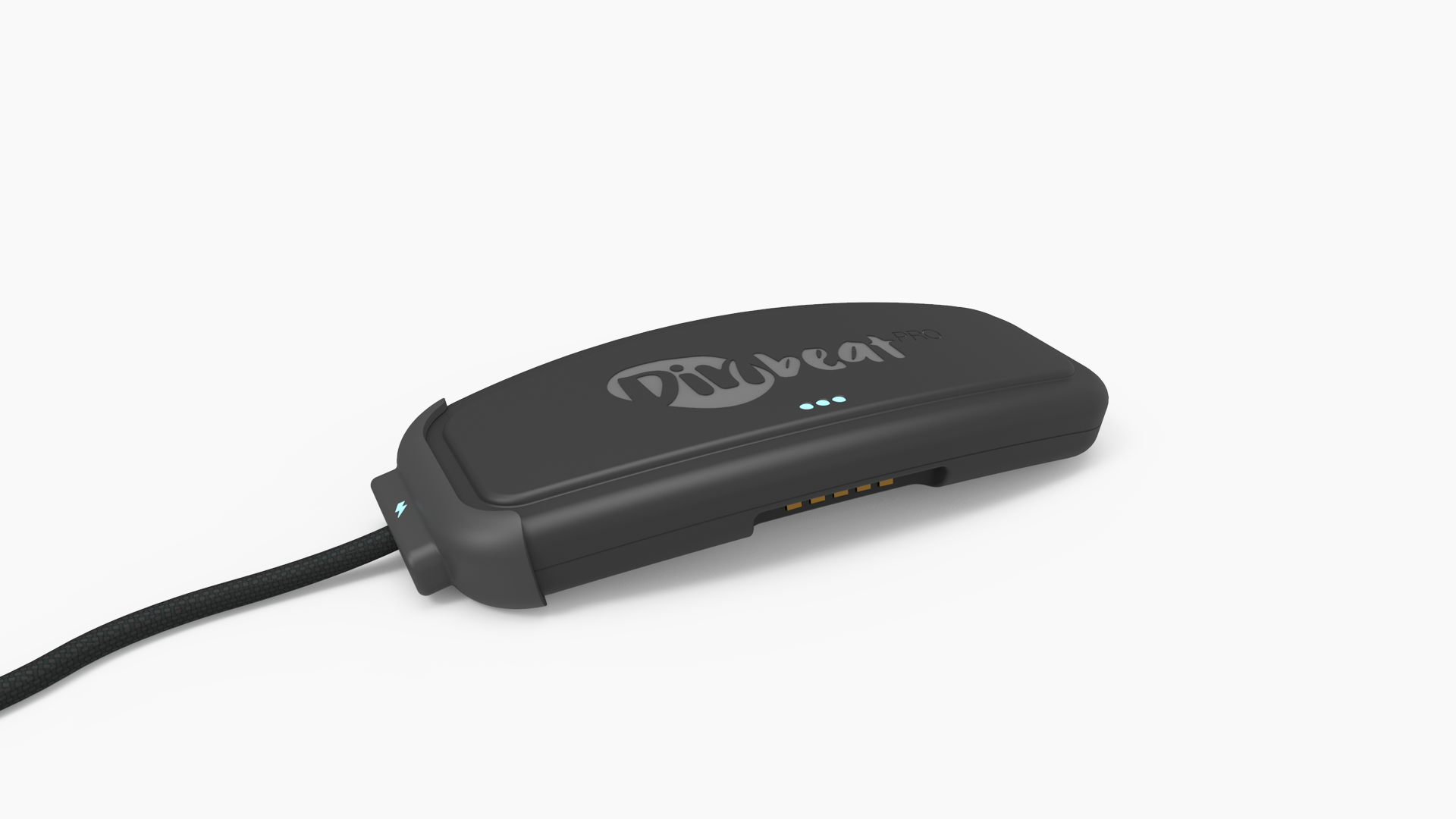 DinbeatPRO is currently being certified by veterinary professionals, the product is expected to be available for the professional market in late 2018. 
"DinbeatPRO's design, in whose development I have collaborated, is the exclusive property of DINDOG TECH SL."