Pupil - Workspace for children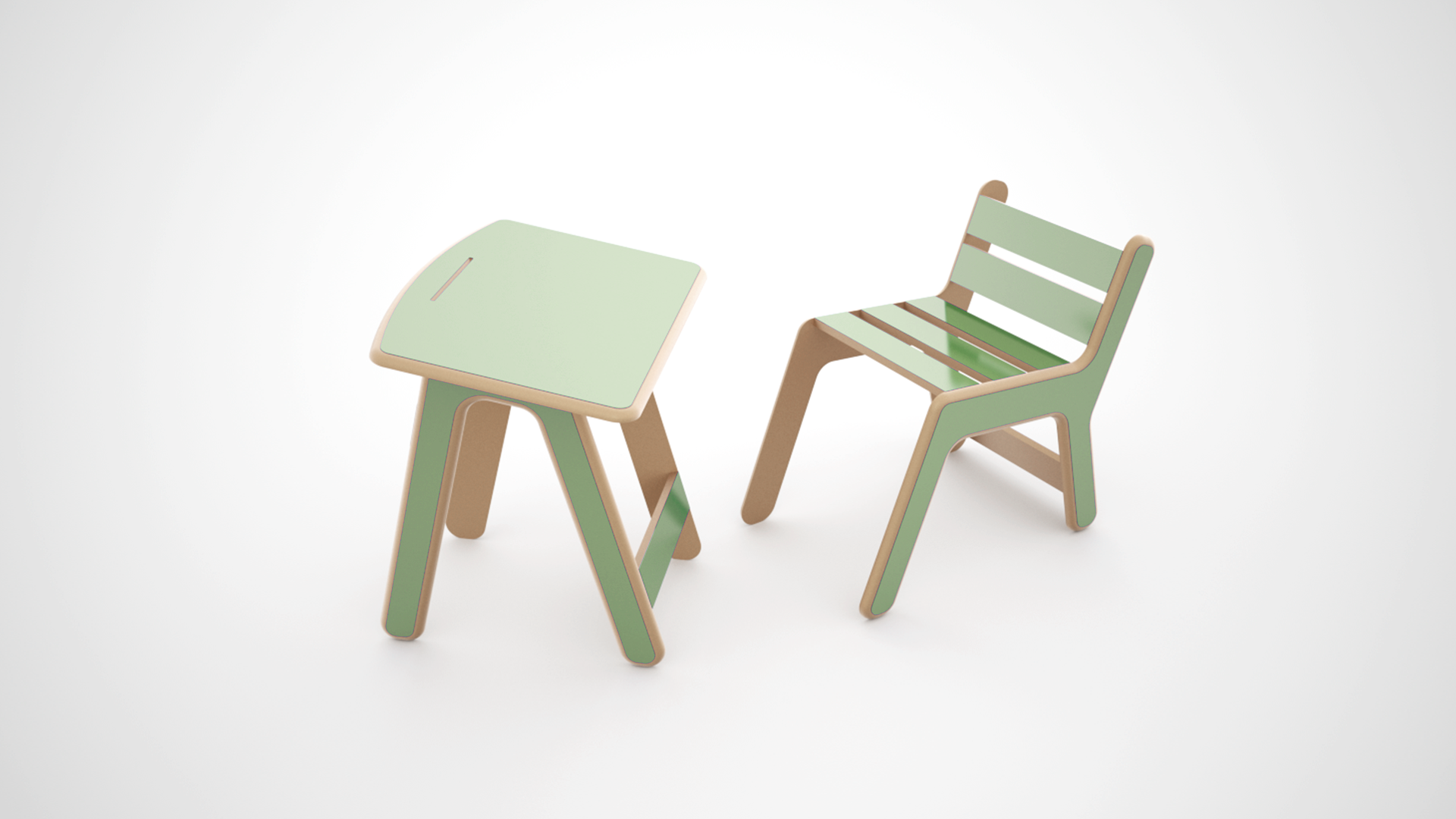 "Education can save lives, offering cognitive and psychosocial security. Education establishes back routines; giving children hope for the near future and also serving as a way for the leap of other humanitarian basic needs."  - UNESCO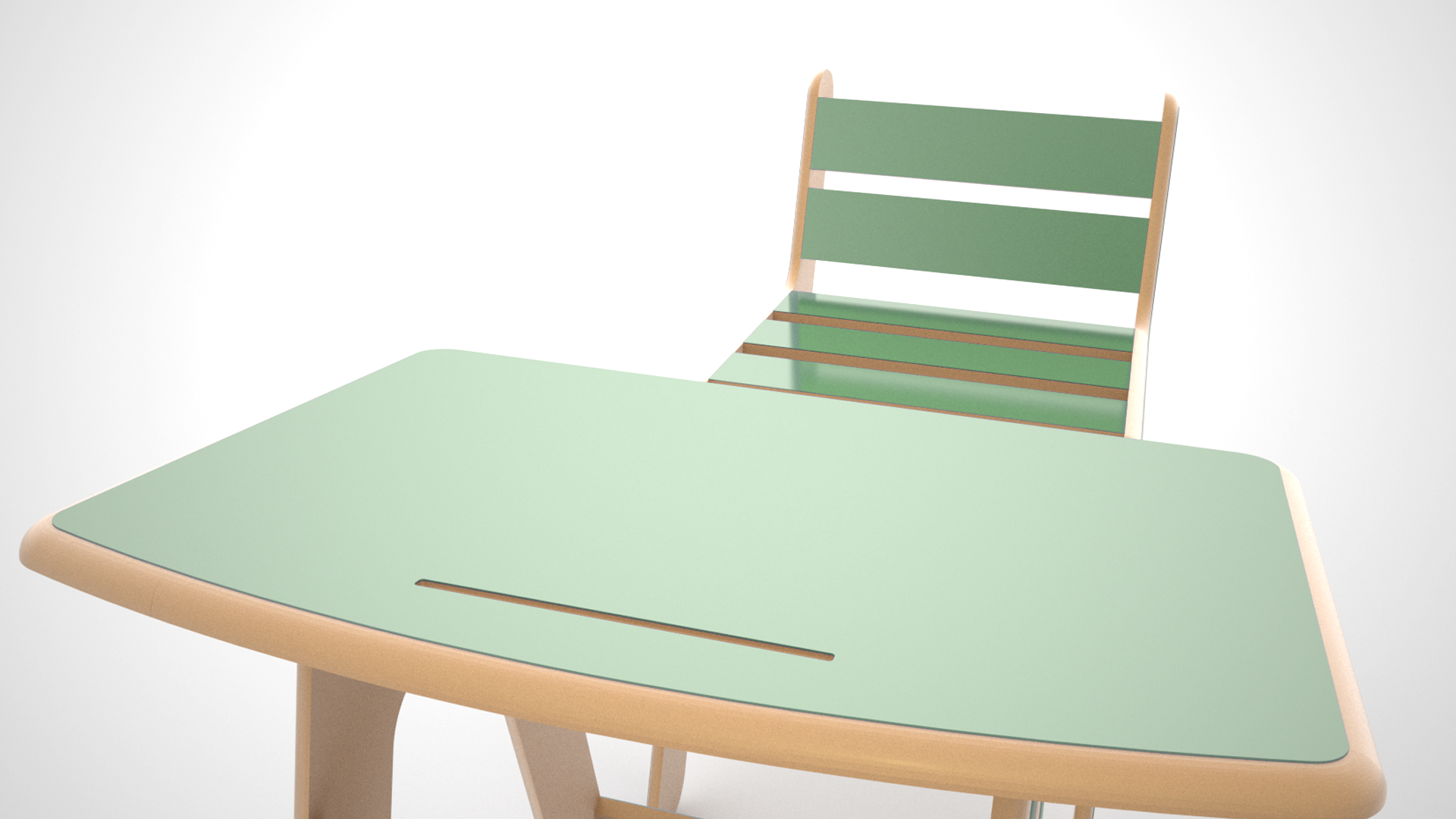 The mere act of assembling their own workspace can generate a sense of ownership on the kids that works as a first step on the process of recovering their personal security.
Only one material and one productive process are needed to manufacture this piece of furniture; only one board of plywood is required to build two sets of "Pupil" making it cheap and feasible option for fast production.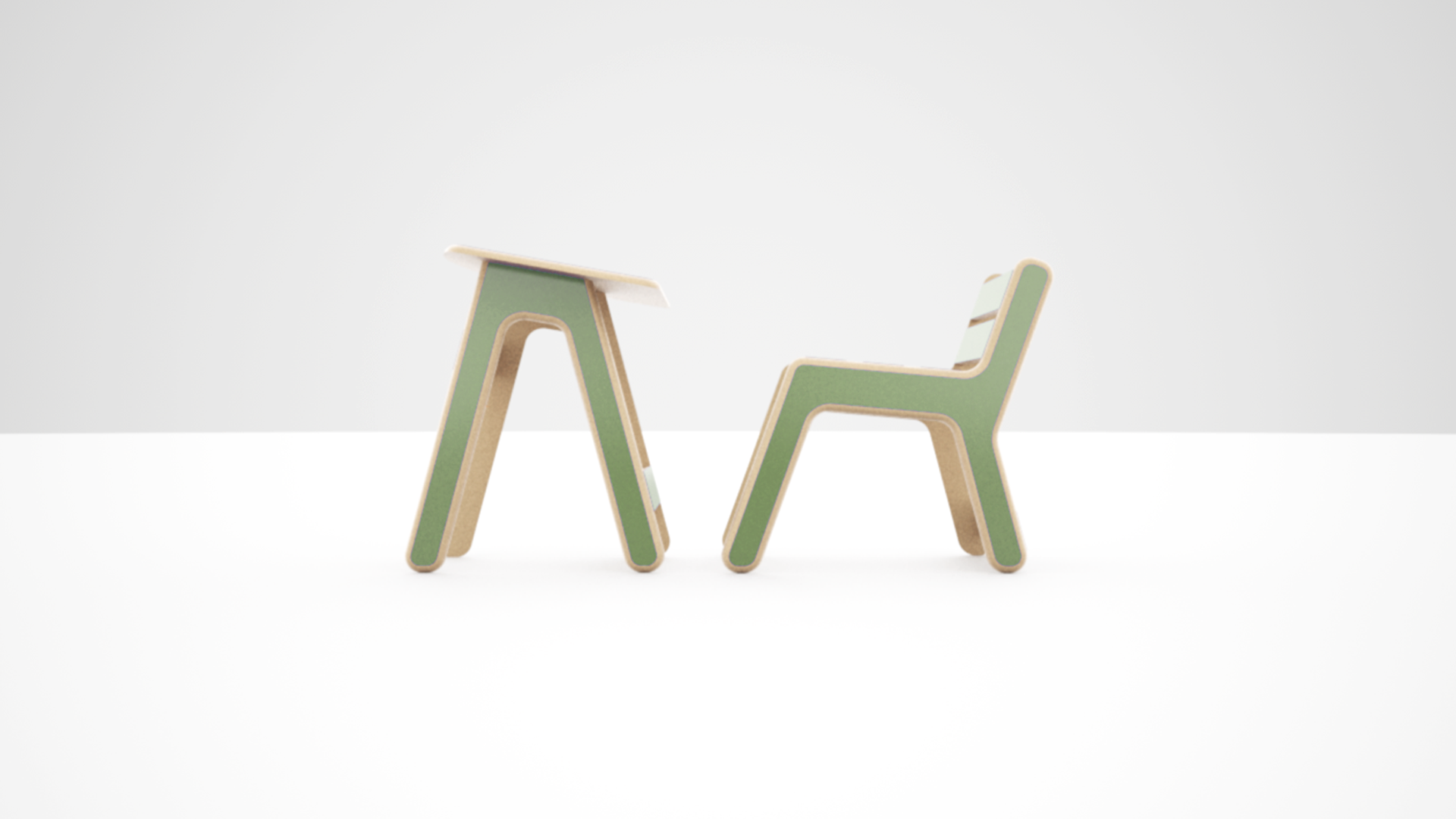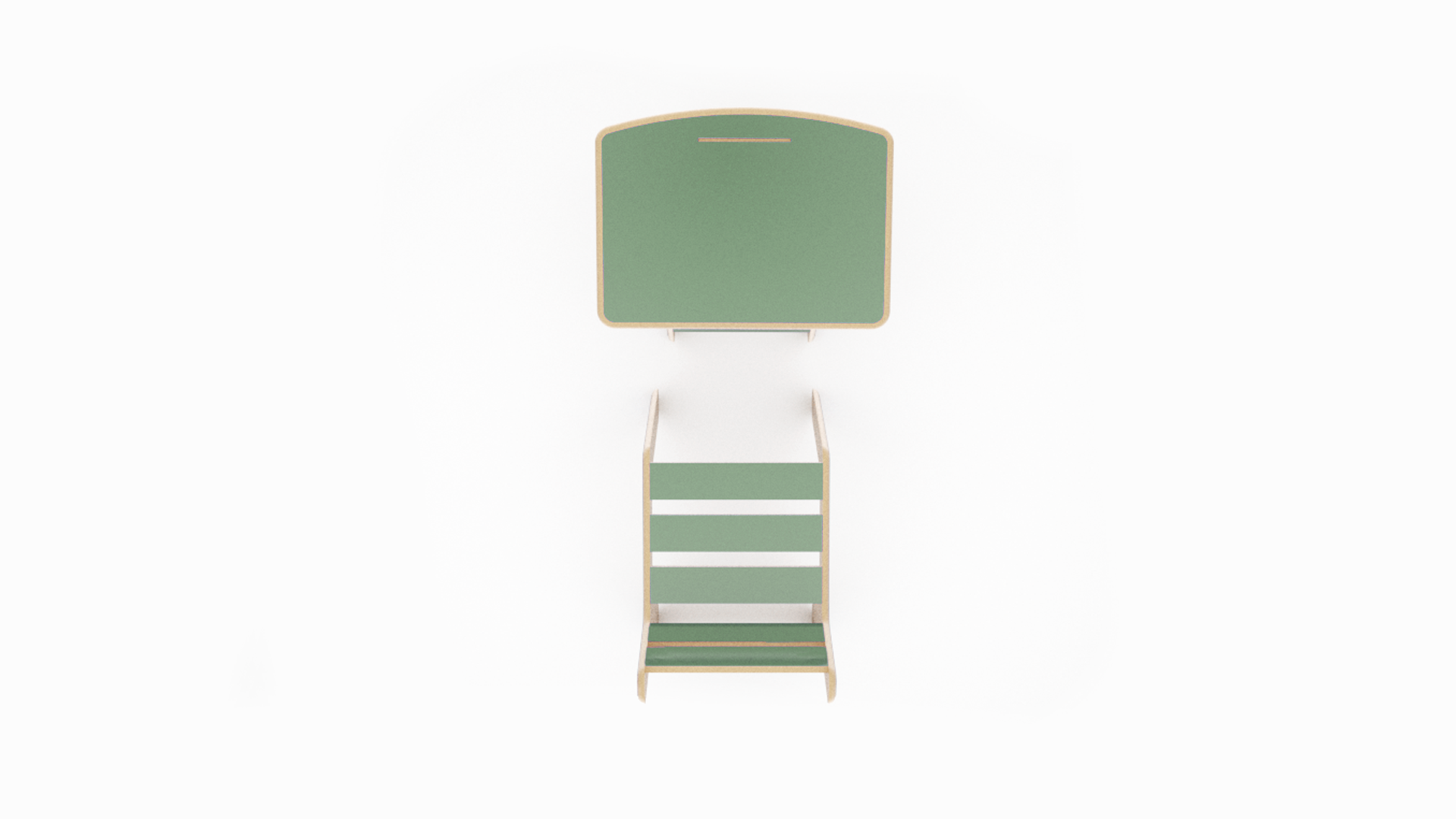 In 2010 "Pupil" was awarded with third place in the national furniture design contest of the South American plywood manufacturer "MASISA".